Surface-To-Orbit Transport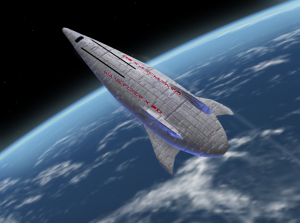 A waverider shuttle craft, a single-stage-to-orbit scramjet system using the hypersonic wavefront that builds up beneath the wings to ride into space.


Craft and systems devoted to the task of moving sophonts and cargo from planetary surfaces to space and vice versa. This category includes such systems as rockets, aerodynamic shuttle systems, beanstalks, space fountains, and Lofstrom loops as well as many others.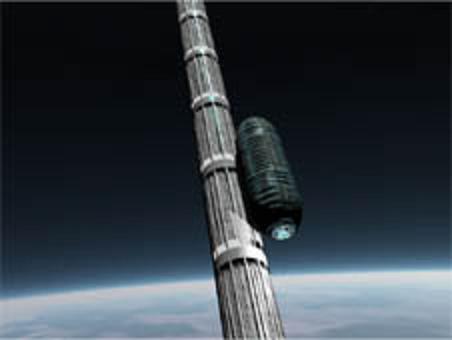 A beanstalk- a space elevator system using carbon nanotube materials to raise payloads into orbit directly

Text by Orion's Arm Editors

Initially published on 31 December 2007.